Release feminine charm Enjoy happy life
发布日期:2017-03-09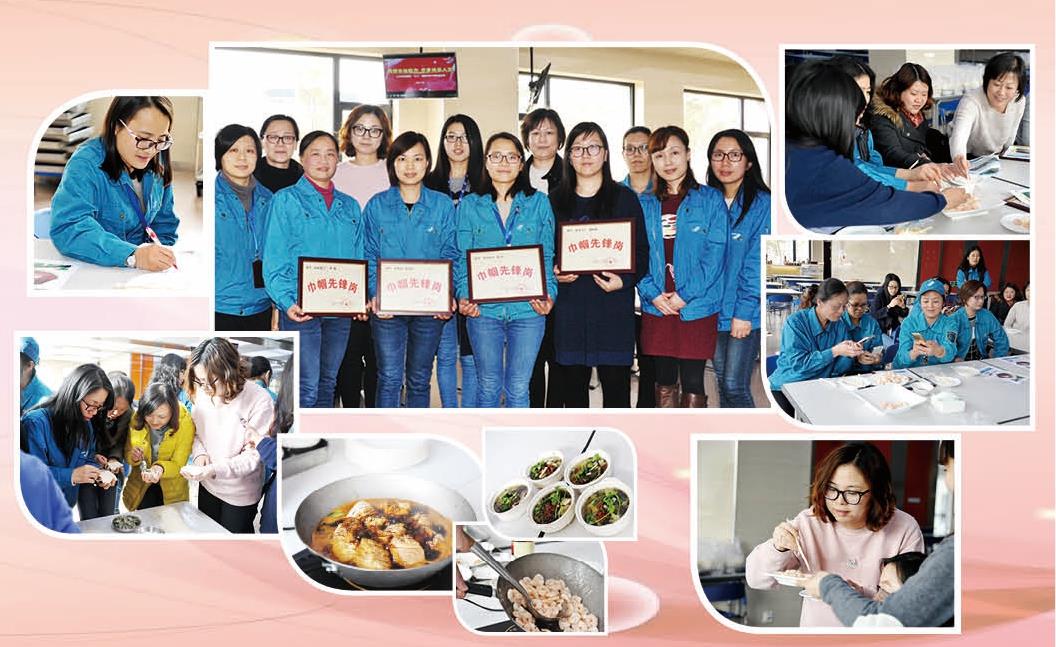 To celebrate 107th anniversary of International Working Women's Day (March 8), SAGW labor union held a commendation meeting and cooking activity in the theme of Release feminine charm Enjoy happy life in order to intensify cohesiveness and creativity among women staff and build a positive atmosphere within SAGW family.
Firstly, models deeds of 4 women pioneers were shared and learned, including Tian Lihong, title of Shanghai Woman Pace-setter; Yang Li, nomination prize of SAIC Woman Pace-setter; Tang Ying, title of SAIC Woman Pace-setter; Wang Yuyan, title of SAIC Woman Pace-setter. Additionally, other 9 women pioneers with title of SAGW Woman Pace-setter were honored.
Afterwards the chef from Sodexo displayed cooking performance of Hangzhou Cuisine and taught how to make steamed buns. This activity not only allowed women staff to learn useful cooking methods of Hangzhou Cuisine and making technique of steamed buns, but also enriched women personnel's routine life.
Moreover, each SAGW labor union branch organized diversified activities, so that women staff spent a colorful, fulfilling and joyful festival.